Russian spy: May under pressure to take firm action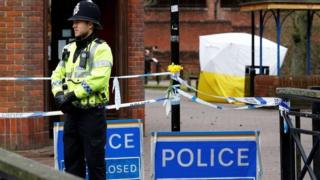 Theresa May is facing mounting pressure to take decisive action against whoever was behind the nerve agent attack on a former Russian spy and his daughter.
Ex-national security advisor Lord Ricketts said "firm action" was needed once responsibility was confirmed.
Asked whether Russia was to blame, President Vladimir Putin told the BBC: "Get to the bottom of things there, then we'll discuss this."
Sergei and Yulia Skripal remain in a critical but stable condition.
Det Sgt Nick Bailey, who fell ill attending Mr Skripal and his daughter, remains seriously ill in hospital but has been talking to his family.
Mr Skripal was convicted by the Russian government of passing secrets to MI6 in 2004, but given refuge in the UK in 2010 as part of a "spy swap".
The 66-year-old retired Russian military intelligence officer and his daughter, 33, were found slumped on a bench in Salisbury, Wiltshire, on 4 March.
The prime minister is due to update MPs in the Commons on the investigation at about 16:30 GMT.
Earlier she chaired a National Security Council meeting, held to discuss the latest information with ministers and intelligence and military chiefs.
Foreign affairs committee chairman Tom Tugendhat said evidence was mounting against Russia.
Mr Tugendhat told BBC Radio 4's Today programme: "We are expecting to see the prime minister make an announcement soon.
"And, frankly, I would be surprised if she did not point the finger at the Kremlin."
Lord Ricketts told Today he had "little doubt that this had come from Russia".
"The really difficult judgement is who authorised it and why – was it some sort of rogue element or was it centrally authorised? I suppose that does have some impact on the kind of reactions that we need," he said.
However, Dmitry Peskov, press secretary to President Putin, said: "This incident happened on British soil and it doesn't have anything to do with the Russian Federation whatsoever, let alone the president."
On a visit to a grain centre in the city of Krasnodar, the president was asked by the BBC's Moscow correspondent, Steve Rosenberg, whether Russia was behind the poisoning but declined to answer directly.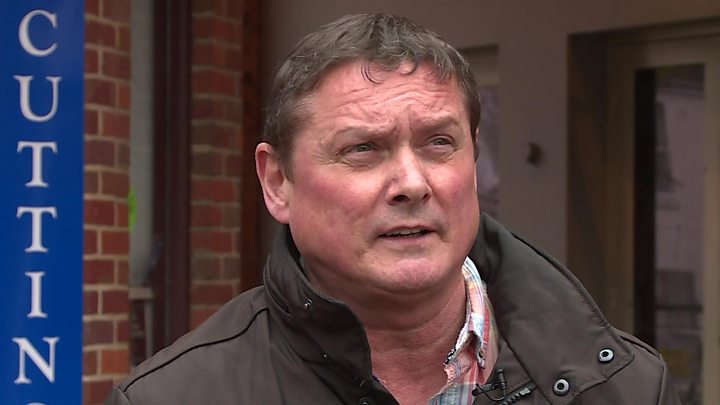 Theresa May's official spokesman said: "If we get to a position when we are able to attribute this attack then we will do so and the government will deliver an appropriate response."
In an interview with the Evening Standard, Home Secretary Amber Rudd said she was not going to "enter into a kind of great big tit-for-tat" with Russia "which is what they are longing I'm sure for us to do".
But she said the UK would consider strong measures if "a hostile state" were found guilty of the poisoning.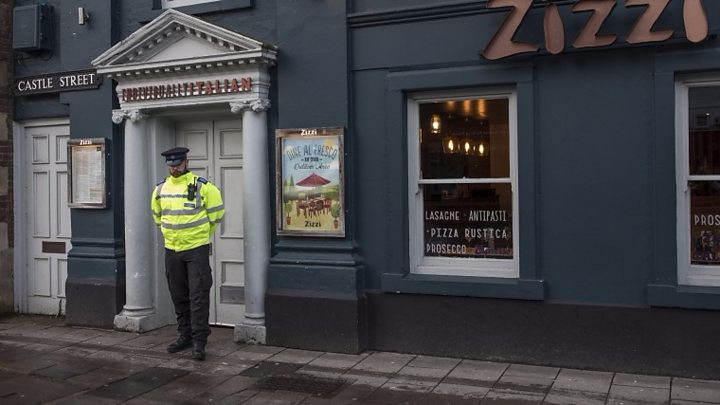 On Sunday, up to 500 Salisbury pub-goers and diners were told to wash their possessions as a precaution.
Trace amounts of the substance used to poison Sergei and Yulia Skripal were found on and around a table where they had eaten in Zizzi. The table has since been destroyed.
Traces were also found at the Mill pub in Salisbury.
Prof Dame Sally Davies, the chief medical officer for England, said the advice was a "belt and braces" measure, adding: "I am confident none of these customers or staff will have suffered harm."
The advice to wash possessions applies to anyone in either venue between 13:30 GMT on Sunday 4 March to closing time on Monday. People have been advised:
Clothes should be washed, ideally in a washing machine
Clothes which cannot be washed, for example if they need dry cleaning, should be double bagged in plastic until further notice
Mobile phones, handbags and other electronic items should be wiped with baby wipes, which should be bagged in plastic and put in the bin
Other items such as jewellery and glasses should be washed with warm water and detergent
Hands should be washed after the handling of any items suspected of being contaminated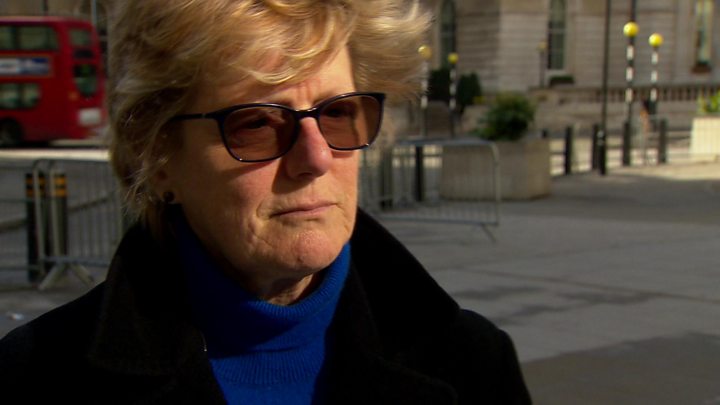 Some Salisbury residents have voiced concern that the advice was not given sooner.
Steve Cooper, who was at the Mill pub with his wife, told the BBC he was "outraged", adding: "I'd like to know what are the long-term implications to me and my wife."
Salisbury City Council leader Matthew Dean said he believed the advice to wash clothes was timely enough and designed to prevent people coming into "prolonged contact" with even tiny amounts of nerve agent.
Military personnel continued to assist police over the weekend, and removed vehicles including an ambulance.
More than 250 counter-terrorism police are involved in the investigation, which so far has yielded 200 pieces of evidence and more than 240 witnesses.
Do you have any information to share on this story? Email haveyoursay@bbc.co.uk.
Please include a contact number if you are willing to speak to a BBC journalist. You can also contact us in the following ways: